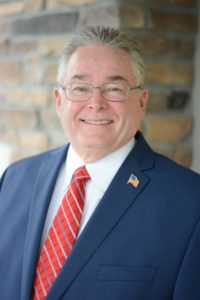 Founder/Owner
00560593
SRES
Office: 805-987-5755 x26
5257 Mission Oaks Blvd
Camarillo, CA 93012
Dave was born and raised in Santa Monica California and graduated from SaMoHi in 1965. He married his high school sweetheart, Lorraine Jex in 1968. They are the parents of 10 children, six daughters and four sons, and they have twenty-four grandchildren.
Dave received a Bachelor's Degree from Brigham Young University and Associates Degree from Santa Monica College. He began his real estate career in 1976 and specializes in residential properties and income property. Because of his activity in sales and listings in Ventura County since 1986, he has many appraisers, attorneys and other Real Estate professionals call him to discuss his opinion about the value of property. His many years of experience make him an expert in his field.
Dave is considered by many to be a master negotiator. His philosophy is to have a win/win transaction. Dave enjoys spending time with his family and is their avid fan. He loves watching them participate in their many events. You will most often find him at one of the sports fields in the county.