TRUST is a vital component of every aspect of our lives.  The definitions of the word include:
Reliance on
the integrity, strength, ability, surety, etc., of a person or thing;
To rely upon or place confidence in someone or something; hope.
Mother's Day is in May, and moms and those who 'mother' the children in their lives are among those we place the greatest trust in.  After all, we trust them with the future of the world through their influence on the rising generation.  This leads us to this month's subject – TRUSTS.  There are too many types of trusts to address in an article, so we would like to highlight one type in particular, revocable living trusts.
Living trusts are a popular estate planning tool that allow you to select someone to manage the property in the trust according to your wishes upon death or incapacity.  You [the grantor] get to choose which assets go into the trust, and who you want to be the trustee(s) [trustee is the person who will manage the trust assets during your life and after your death].  Often, grantors make themselves the trustees during their lifetime, and designate others to be successor trustee
s upon their death.  Revocable living trusts give grantors the ability to change the terms of the trust or cancel it altogether while they are still alive and have capacity.
There are many benefits of revocable living trusts.  One of the primary benefits is that assets properly transferred into the trust avoid probate.  Avoiding probate saves time and moneyand provides more privacy.  Wills go through probate in the court system, and the probate process can be costly and is a matter of public record (meaning the public can access the information).  In contrast, trusts are handled outside of the court system so the trustee(s), others involved in trust administration and your beneficiaries are usually the primary people with access to information in your trust.  Another attractive feature of trusts is flexibility.  You get to choose WHO gets your assets (beneficiaries) and you can control WHEN and HOW your beneficiaries receive them.  You have the option of distributing assets upon your death, or you may choose to distribute at various times of a beneficiary's life or for specific events like graduation, marriage, etc.
In addition to the benefit of avoiding probate and having flexibility in distributing your assets after death, revocable living trusts also protect you during your lifetime.  Trusts allow you to determine in advance how you wish your trust assets to be managed in the event that you no longer have capacity to manage your own affairs, allowing you to protect and provide for both yourself and your loved ones.
Trusts are legal documents that must be prepared properly in order to be valid.  Life circumstances are so unique that it is best to seek out a good estate planning attorney to create your trust so that it meets the needs of you and your loved ones.
remember…
TRUST BARLOW REALTY TO HANDLE YOUR REAL ESTATE NEEDS!
Lorraine Barlow, our Matriarch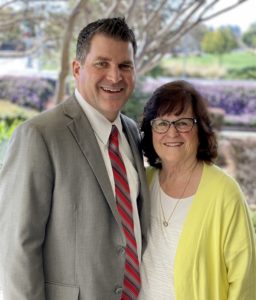 Our mother has taught us the fundamentals of life through love, kindness and caring.  We are forever grateful for her influence in her life.